Flagship One Incorporated seeks to be the most trustworthy and reliable supplier of OEM parts, hard to find or not, for old or new vehicles.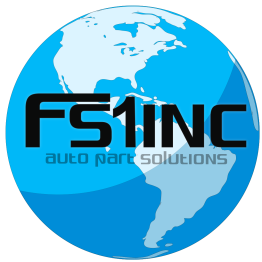 New York, United States - July 19, 2018 /NewsNetwork/ —
Easy Rockaway, New York – A family owned business, Flagship One, Inc. is coming up on their tenth year in the auto parts industry. Their team is widespread, divided into four departments to best serve their customers. Over fifty employees are divided among the marketing, programming, shipping, and sales and support departments to help effectively serve their customers, with timely shipping and shopping practices for everyone.
When it comes to auto parts, either knowing how to replace a part that has seen some wear and tear, or knowing where to source a particular part, can help save drivers hundreds of dollars. Cars are projects and required tools for daily life. When they require a part to be replaced, whether it is to improve the overall performance of the car, or a fine tuning to fix a problem the car is suffering from, knowing where to source parts quickly and efficiently, no matter the model or year, can help drivers avoid a lot of frustration and overall loss of use for the vehicle.
As one of the top suppliers the world over for original equipment manufacturer (OEM) standard parts, including powertrain control modules, ignition control modules, body control modules, engine control modules, transmission control modules, engine control units in addition to numerous other car control related units, they are also one of the most reliable service providers for the programming services that are related to many of these units. Sometimes, a unit doesn't need to be fully replaced, but merely reprogrammed and rebooted. As is familiar with a number of electronics these days, a reprogram is often just the thing to fix most problems.
They have over a decade of experience, claiming a spot as one of the first contact points when well known dealerships such as Chrysler and Ford, in addition to Dodge, Mazda, Jeep, and even General Motors like Buick, Chevrolet, Cadillac and Pontiac models require programming services or replacement modules. They are committed to providing a high quality product, and provide a thorough testing of every product with a seal of their exclusive Flagship One Lifetime Warranty.
Being able to claim the essential knowhow for both reprogramming, especially concerning software updates or just fine tuning, in addition to full replacement of modules when necessary via a team of expert staff trained in these skills has helped sustain Flagship One Inc as a leader of the industry.
Contact Info:
Name: Charles Park
Email: charlespark4393@gmail.com
Organization: Flagship One Inc
Address: 21 Ryder Place, East Rockaway, New York 11518, United States
Phone: +1-917-597-1119
For more information, please visit http://fs1inc.com
Source: NewsNetwork
Release ID: 380104