CallSource and its partner AutoID enter into partnership with Proactive Dealer Solutions to integrate PDS' powerful API to utilize the industry's best speech recognition, voice biometrics and predictive modeling.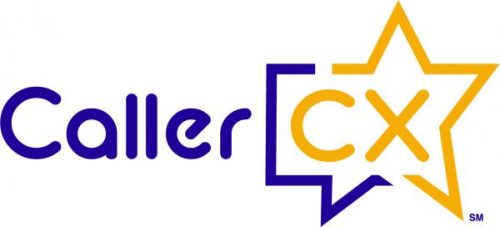 Huntersville, United States - February 15, 2020 /NewsNetwork/ —
(HUNTERSVILLE, N.C. Feb. 15, 2020) — CallSource, the nation's leading call tracking and data analytics gathering firm and its partner AutoID, the leader in marketing attribution, have entered into a partnership agreement with Proactive Dealer Solutions (PDS), The BDC Experts, a North American training and consulting company specializing in conversational artificial intelligence, call handling, and coaching.
In the automotive space, PDS works with call tracking vendors, phone system vendors, OEMs and large dealer groups to automatically upload their recordings for scoring and analytics purposes.
This agreement between CallSource and AutoID will give them the ability to integrate PDS' powerful, artificial intelligence (AI)-powered application program interface (API) to take advantage of its best-in-class speech recognition, voice biometrics and predictive modeling to further enhance its own call tracking, coaching/training, and marketing automation platform.
Jason Beckett, COO of Proactive Dealer Solutions couldn't be more excited, "We have many mutual clients across the automotive industry and our belief is that we can bring more value partnering together and combining our individual, best-in-class solutions. I am certain this unprecedented, long-term relationship will result in driving more value for our clients. The depth of technological prowess of this partnership is extraordinary, and we're looking forward to where the AI and biometrics technology will take us."
CallSource and AutoID use PDS' speech API to send call recordings and receive back a small JSON data file within minutes, packed with hundreds of scores measuring employee performance, customer experience, lead quality, and transcription. The AI even summarizes the call. These scores allow dealers to improve phone handling, detect missed opportunities, improve CSI scores and appointment set rates, while understanding which marketing sources lead to conversions.
PDS' new voice biometric technology also recognizes and stores the voice "fingerprint" of every employee at a dealership, and ties every conversation to the employee contact. This gives managers the tools and information to hold team members accountable and propose effective training. In addition, it closes a major hole in automotive lead capture, where industry estimates indicate anywhere from 25-35% of inbound calls never get entered into the CRM. With voice biometrics, every call is immediately associated with the person who fielded the call and is auto-populated into the CRM, which generates the lead and triggers follow-up workflows for that staff member. This is a powerful tool for AutoID and CallSource as they are integrated with every automotive CRM in the industry.
Credited with inventing the call-tracking industry in 1991, CallSource has taken the industry from its infancy to a mature 21st century platform that assists the automotive and other industries with lead management. Many of AutoID and CallSource clients are directory sites, like Cars.com, website providers, like Dealer.com, or automotive marketing agencies. The call scoring outcomes generated by PDS' platform allow AutoID/CallSource to create a closed-loop marketing feedback scenario. Their clients can dramatically reduce marketing spending and increase phone calls by using the call outcome signals to optimize bid placement and ad spending on Google, Facebook, and various mobile platforms. Dealers who utilize AutoID/CallSource will be able to more effectively track in-market auto shoppers as they journey from OEM site, to regional site and on to the dealer website, to better understand their path to purchase, vehicle of interest and purchase intent.
"I have been working with Proactive Dealer Solutions and their AI-powered speech analytics API," said Jason Scinocca, CallSource CTO. "I can say that our team has found their speech engine and predictive model accuracy to be the best we have seen in the automotive industry. Their API is fast and responsive as is their team."
Scinocca added that "PDS' predictive models and analytics will exponentially advance the accuracy of call scoring and analysis and remove human error and bias that degrades the effectiveness of such scoring, also allowing us to reduce the overall cost to our clients."
PDS' Beckett said this partnership will give both companies the ability to better serve their clients by providing more accurate data and analysis on lead efficacy and management.
"Combining AutoID's powerful, digital marketing attribution technology with PDS' AI-powered speech analytics and biometrics will result in a deeper understanding of the car buying habits and preferences of car buyers," Beckett said. "It will also provide predictive analytics on how to better reach these customers, and how to enhance their engagement with the dealership and its team members resulting in more sales and service business."
This new partnership between PDS and CallSource represents Phase 1 of the long-term relationship and as more data, analysis and use cases are collected, additional features and new strategies will be added to both companies' platforms.
"Together, these powerful tools will only improve the more we use them, as is the nature of AI technology," Scinocca said. "It's truly an exciting time in our industry, and these inventions are cutting-edge."
About CallSource
CallSource provides actionable analytics and a roadmap to help you understand the marketing and sales performance data in multiple industries by analyzing call tracking as a performance threshold. The firm is credited as the inventor of call tracking back in 1991.
About AutoID
AutoID, a CallSource partner, is able to generate unique fingerprints of individuals' computers and mobile devices as visitor profiles, to allow for the simultaneous tracking of each customers' online journey and calling activity. AutoID's precise analytics and reports provide the data to measure the effectiveness of digital marketing campaigns.
About Proactive Dealer Solutions
PDS, has for more than 25 years, helped more than 4,000 dealerships across North America with lead and process management, and is credited with creating the BDC concept. Today, it serves several industries with its proprietary platform, CallerCX, designed to help automotive retailers improve sales by enhancing telephony processes.
Media Contact
Tony Colan
Proactive Dealer Solutions
16409A Northcross Drive
Huntersville, NC 28078 USA
855.411.7723
inquiries@bdcexperts.com
Contact Info:
Name: Lawson Owen
Email: Send Email
Organization: Proactive Dealer Solutions
Address: 16409 Northcross Drive #STE A, Huntersville, NC 28078, United States
Phone: +1-704-578-5906
Website: http://www.bdcexperts.com
Source: NewsNetwork
Release ID: 88946858