Cable Assembly Market by Product (Custom/Application Specific Assemblies, Rectangular Assemblies, Radio Frequency (RF) Assemblies, Circular Assemblies), Application (Automotive, Telecom, Industrial, Medical), and Geography - Global Forecast to 2025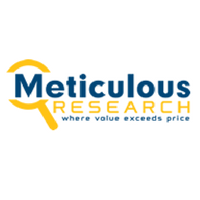 Pune, India - June 25, 2019 /MarketersMedia/ —
Cable Assemblies market has shown strong growth pattern in recent year's majorly due to increasing number of electric vehicles, increasing demand from aerospace industry, growing internet penetration across the globe, and high growth of automotive industry.
Meticulous Research® in its latest publication on Cable Assemblies market states that the global Cable Assemblies market will increase at a CAGR of 6.7% from 2019 to 2025 to reach USD 220.7 billion by 2025. Wherein, geographically, Asia Pacific commanded the largest share in this market followed by North America. The major share of Asia Pacific is mainly attributed to growing urbanization and industrialization, increasing demand for electric vehicles, presence of large number of manufacturers, and growth in the power distribution sector.
Download free sample report and gain crucial industry insights @ https://www.meticulousresearch.com/download-sample-report/cp_id=4975
The report provides meticulous analysis of global Cable Assemblies market by segmenting it on the basis of product (custom/application specific assemblies, Rectangular Assemblies, Radio Frequency (RF) Assemblies, circular assemblies, fiber optics assemblies, Printed Circuit Board (PCB) Assemblies, and others), and application (automotive, telecom, computers and peripherals, industrial, military & aerospace, medical, and others). Wherein, among applications, automotive segment commanded the largest share in this market majorly due to Growing demand for electric, hybrid, and fuel cell cable assemblies; next generation of charging cable assemblies for hybrid and electric vehicles; infotainment & multimedia cable assemblies; and safe cable assemblies.
The key players analyzed in the global Cable Assemblies market are TE Connectivity Ltd, WL Gore & Associates, Epec Engineered Technologies, Delphi Connection Systems, Yazaki Corporation, Foxconn Interconnect Technology Limited, JAE Electronics, Inc., Koch Industries, Inc., and Luxshare Precision Industry Co.
Browse in-depth Report on: https://www.meticulousresearch.com/product/cable-assembly-market-4975/
Key Topics Covered in This Report:
1. Introduction
1.1. Market Definition
1.2. Market Ecosystem
1.3. Currency and Limitations
1.3.1. Currency
1.3.2. Limitations
1.4. Key Stakeholders
2. Research Methodology
2.1. Research Process
2.1.1. Secondary Research
2.1.2. Primary Research
2.1.3. Market Size Estimation
3. Executive Summary
4. Industry Insights
4.1. Introduction
4.2. Market Drivers
4.2.1. Increasing Number of Electric Vehicles
4.2.2. Increasing Demand from Aerospace Industry
4.2.3. Growing Internet Penetration across the Globe
4.2.4. High Growth of Automotive Industry
4.3. Market Restraint
4.3.1. Availability of Counterfeit Products
4.4. Market Opportunities
4.4.1. Growing Demand for Fiber Optic Cable Assemblies
4.4.2. Emerging Economics
4.5. Market Trends
4.5.1. Emerging Advanced Technological Revolution in the Cable Assembly Market
4.5.2. Smartphone Popularity and Bandwidth/Speed Requirements and Cloud Computing
5. Global Cable Assemblies Market, by Product
5.1. Introduction
5.2. Custom/Application Specific Assemblies
5.3. Rectangular Assemblies
5.4. Radio Frequency (RF) Assemblies
5.5. Circular Assemblies
5.6. Fiber Optics Assemblies
5.7. Printed Circuit Board (PCB) Assemblies
5.8. Other Assemblies
6. Global Cable Assemblies Market, by Application
6.1. Introduction
6.2. Automotive
6.3. Telecom
6.4. Computers and Peripherals
6.5. Industrial
6.6. Military & Aerospace
6.7. Medical
6.8. Others
7. Cable Assemblies Market, by Geography
7.1. Introduction
7.2. Asia Pacific
7.2.1. China
7.2.2. Japan
7.2.3. Korea
7.2.4. India
7.2.5. Rest of Asia Pacific (ROAPAC)
7.3. North America
7.3.1. U.S.
7.3.2. Canada
7.4. Europe
7.4.1. Germany
7.4.2. U.K.
7.4.3. France
7.4.4. Italy
7.4.5. Spain
7.4.6. Rest of Europe (RoE)
7.5. Latin America
7.6. Middle East and Africa
8. Competitive Landscape
8.1. Introduction
8.1.1. Product Launches
8.1.2. Acquisitions
8.1.3. Agreements and Collaborations
8.1.4. Expansions
9. Company Profile (Includes Business Overview, Financial Overview, Product Portfolio, and Strategic Developments)
9.1. Amphenol DC Electronics (ADCE)
9.2. TE Connectivity Ltd
9.3. Jae Electronics, Inc.
9.4. Luxshare Precision Industry Co., Ltd.
9.5. Koch Industries, Inc. (Molex)
9.6. W. L. Gore and Associates
9.7. Epec, LLC
9.8. Fischer Connectors SA
9.9. Samtec, Inc.
9.10. Delphi Connection Systems
9.11. Yazaki Corporation
9.12. Foxconn (FIT)
10. Appendix
10.1. Questionnaire
10.2. Available Customization
Download free sample report and gain crucial industry insights @ https://www.meticulousresearch.com/download-sample-report/cp_id=4975
Contact Info:
Name: Khushal
Email: Send Email
Organization: Meticulous Market Research Pvt. Ltd.
Address: Pune, India
Phone: +91-744-7780008
Website: https://www.meticulousresearch.com/product/cable-assembly-market-4975/
Source URL: https://marketersmedia.com/cable-assemblies-market-will-reach-usd-2207-billion-by-2025-meticulous-research/88889573
Source: MarketersMedia
Release ID: 88889573